Discover more from Neural Payments
Updates on Neural Payments activity and events.
Reflections on Year One
September 2020
Next week, MIT will be conducting its annual Innovation Driven Entrepreneurial Advantage (IDEA) course. This week-long course is an amazing experience where students break into teams and put into practice their understanding of product innovation, strategy, and developing entrepreneurial advantages by becoming entrepreneurs for the week. Throughout the course, product ideas are vetted and teams go through the process of developing a business plan and pitching their idea to a panel. This is just one of the many examples of students having the opportunity to live out the MIT motto, mens et manus or "mind and hand", highlighting that current and future problems can be solved through a combination of thought and practical action.
Coming from a background in Financial Technology, I pitched the idea of a Financial Institution-driven, platform agnostic, person-to-person payments system that had been in my head for quite some time. I saw it as an interesting idea to give others a peek into the world of Fintech. My team was a diverse group, ranging from the Head of Anesthesiology at a major hospital system to an experienced entrepreneur that had IPO'd his own company. There were no egos, power struggles, politics, or divisive agendas – everyone was focused on vetting the idea to see if there was a real product and potential market.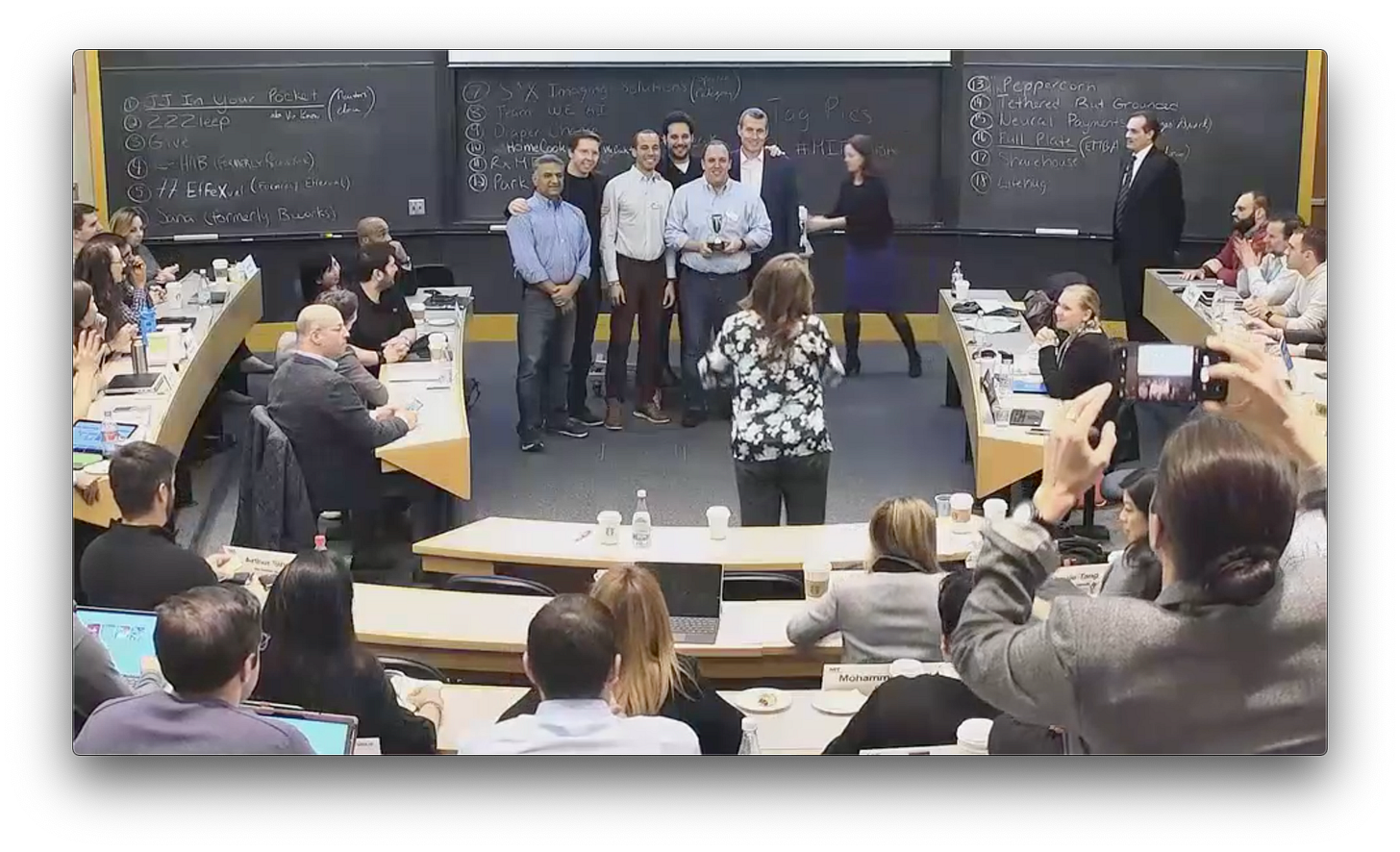 Little did I know at the start of the week that my idea would truly be the seed of a new venture. When we made our pitch at the end of the week, not only did we end up winning the competition, but we had potential investors and a venture capitalist telling us to refine the idea and go!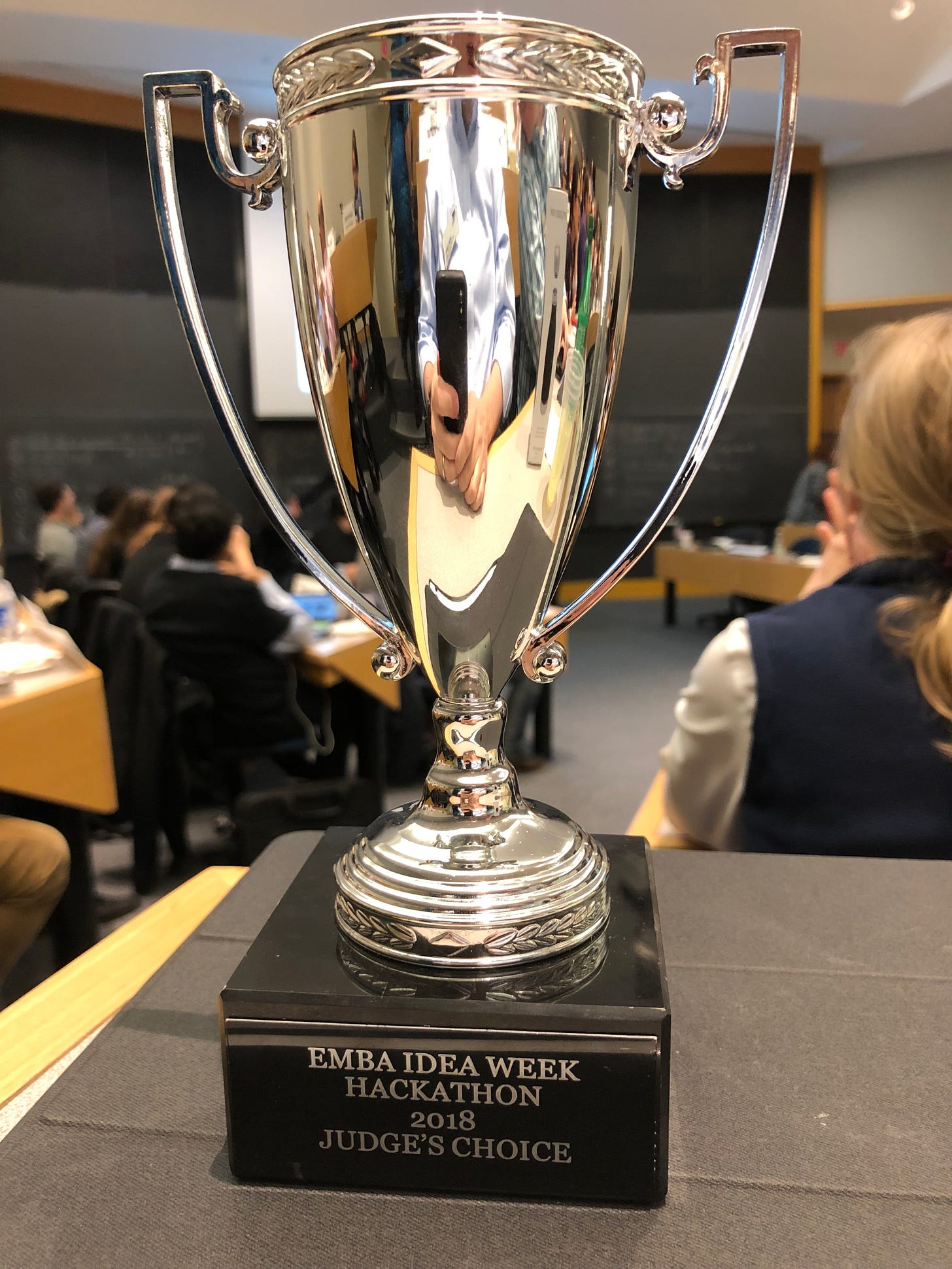 Although the eventual co-founders of Neural Payments were not all on my team, we found that the collective learnings from IDEA Week went far beyond what we had hoped. In finishing out school, I used projects and assignments from other courses to continue validating the idea and mitigate as much risk as possible. It was invaluable to continue to learn management and business execution concepts while putting them to the test with this idea that I just could not shake. I think that is why, looking forward to the start of year two of Neural Payments, I am so thankful for the journey and certain of our future. The idea has been thoroughly torn apart and rebuilt – always refining the story, the product, and the opportunity.
As I reminisce about this pivotal time in the broader Neural Payments journey and look back at our first year in business, I cannot help but to be extremely grateful for my classmates. Having the continued ability to seek advice about becoming an entrepreneur, the mechanics of starting a business, and the emotional support they provide inspires confidence in myself and what we are building. It would be remiss of me to not also acknowledge the support I have received from my family. I could write a whole other article on how it has impacted us at home, including my girls starting their own company, Lily's Lanyards, where they use plastic bands to make and sell lanyards for face masks. 
It is also fitting that roughly two years to the day after our own IDEA week experience, we are proud to announce that we are officially certified with our first network and kicking off with our first pilot customer. This has been a long and humbling road, but one that we are excited to share with our friends in the Credit Union space, although be on the lookout because we will soon be integrating in the Community Bank space as well.
Thank you, again, to all who have contributed in some form or fashion to get us to where we are today. The Neural Payments team couldn't be happier with our progress or more excited for what's to come!
Best regards,
Mick